Christopher Partridge: Occulture is Ordinary
While Western esotericism has its roots in the Hellenistic world of the first few centuries CE, and while much contemporary esoteric thought can be traced back to the rediscovery of early texts during the Renaissance and, particularly, to the modern occult revival of the nineteenth century, the late modern period since the 1960s has witnessed the emergence of a political and cultural context that has proved particularly conducive to the proliferation of broadly esoteric ideas.
No longer can such thought be considered occulted or esoteric, in the sense of being recondite and secretive. While there are, of course, occult traditions and organizations that are styled as such, concerned with the cultivation of a sense of Gnostic privilege, the culture in which they are embedded is no longer hidden or unfamiliar. It is ordinary and everyday.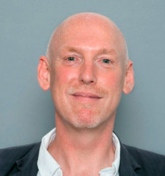 Christopher Partridge
Christopher Partridge is Professor of Religious Studies in the Department of Politics, Philosophy and Religion at Lancaster University, UK. His research and writing focuses on alternative spiritualities, countercultures, and popular music.
He is the author of The Re-Enchantment of the West: Alternative Spiritualities, Sacralization, Popular Culture and Occulture, 2 volumes (2004, 2005) and Dub in Babylon: Understanding the Evolution and Significance of Dub Reggae in Jamaica and Britain from King Tubby to Post-punk (2010), the editor of several books, including UFO Religions (2003) and Encyclopaedia of New Religions (2004), and co-editor of Religions in the Modern World: Traditions and Transformations (2009), The Lure of the Dark Side: Satan and Western Demonology in Popular Culture (2009), and Holy Terror: Understanding Religion and Violence in Popular Culture (2010). He is also co-editor of the series Studies in Popular Music (Equinox) and Studies in Religion and Popular Music (Continuum).
Back to the list of Keynote Speakers
Senast uppdaterad: 7 maj 2012
Webbredaktör: Clara Bergström
Sidansvarig: Department of Ethnology, History of Religions and Gender Studies