The Gender Academy
The Gender Academy is a network at Stockholm University open for all departments that want to collaborate around gender research and courses in gender studies for Ph D students.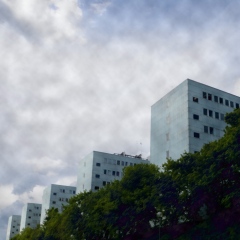 Formed in 2010 and officially launched during the International Women's Day in 2011, the Gender Academy has member departments in all four faculties at Stockholm University. It is governed by a steering committee where departments with a prominent gender research profile are represented. Currently, 12 professors are part of the collaboration. The Gender Academy also coordinates a doctoral student's network open to all Ph D students with an interest in gender research. Around 60 doctoral students at Stockholm University are currently members.
Since 2012, The Gender Academy runs an open research school for PhD level studies in gender studies at Stockholm University. The research school offers courses, workshops and conferences for PhD students. Moreover, the Gender Academy engages in various activities to promote and strengthen collaboration in the area of gender research at Stockholm University, and to integrate gender research in the university's profile.
Departments interested in joining the Gender Academy may contact the chairperson of the steering committee, Lena Gemzöe (lena.gemzoe@gender.su.se). PhD students at Stockholm University who would want to join the doctoral student's network may contact the coordinator Elin Bengtsson (elin.bengtsson@gender.su.se).
Last updated: January 18, 2021
Page editor: Henning Brüllhoff
Source: Department of Ethnology, History of Religions and Gender studies