Open Lecture: Reactions to diversity and gender equality reports in the cultural field
EVENEMANG
Datum:
24 maj 2018 12:00
-
24 maj 2018 13:30
Plats:
P216 the NPQ house, Svante Arrhenius väg 20 A
Denied, devalued, and displaced – reactions to diversity and gender equality reports in the cultural field. With Vanja Hermele, Department of Ethnology, History of Religions and Gender Studies.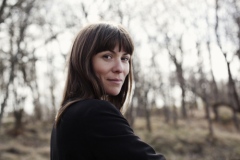 Lecture and fika/coffee combined, first come first served. P216 in the NPQ house, Svante Arrhenius väg 20 A, followed by discussion/mingle 13-13:30.
State funded cultural institutions in Sweden are commissioned, since more than ten years back, to work toward gender equality and diversity. And since more than ten years back Vanja Hermele has been researching ways these institutions deal with the political requirements of diversity and gender equality. Over the years she has learned that the most informative moment in doing this kind of research began just after the gender equality and diversity reports were made public. It was in the post-publication phase that some of the most notable and memorable manifestations of the art world's "protection system" was activated and revealed. In her lecture, Vanja Hermele will look into the main defense mechanisms of the art world and explore how they work with - or against - the overall aim of gender equality and diversity. She will also attempt to identify a few counter strategies in order to deal with these defenses.
The lecture is based on fifteen years of inequity reporting in art and culture, with work done in film, performance (theater, dance, opera, music and mime) and visual arts (including photography, craft and design), it will also include some preliminary findings from Vanja Hermele's field work at the Royal Dramatic Theatre during the #metoo campaign 2017.
The aim of the lecture is to see what can be learned from findings in the cultural sector in order to counteract gender biases and inequality in other male dominated areas, such as the natural sciences.
Organiser: Malin.Ah-King@gender.su.se
Senast uppdaterad: 22 februari 2018
Webbredaktör: Henning Brüllhoff
Sidansvarig: Institutionen för etnologi, religionshistoria och genusvetenskap