Workshop: "The Scriptural Universe of Late Antiquity"
EVENEMANG
Datum:
12 april 2018 09:00
-
12 april 2018 19:00
Plats:
Room Bergsmannen, Aula Magna, Frescati
With Guy G. Stroumsa (Martin Buber Professor Emeritus of Comparative Religion at the Hebrew University of Jerusalem and Emeritus Professor of the Study of the Abrahamic Religions at the University of Oxford).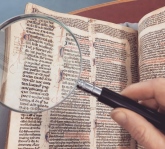 The focus of the Workshop will be the quite recent publication: The Scriptural Universe of Ancient Christianity (HUP; 2016) by Guy Stroumsa. This book argues that the passage of texts from scroll to codex created a revolution in the religious life of late antiquity. The codex permitted a mode of religious transmission across vast geographical areas, as sacred texts and commentaries circulated in book translations within and beyond Roman borders. Thus, the codex played a decisive role in the Roman Empire's conversion to Christianity and eventually enabled the worldwide spread of Christian faith. Furthermore, the book describes how canonical scripture was established and how scriptural interpretation replaced blood sacrifice as the central element of religious ritual.
This Workshop will discuss themes related to the emergence of a new "book culture" and its importance and possibly also transformative role in the shaping and dissemination of religious ideas, its influence on ritual and religious experience, production and distribution of books and manuscripts in the various religious traditions of the Mediterranean in Late Antiquity and beyond.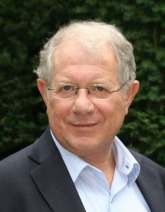 Speakers:
Frédéric Brusi (Stockholm)
Barbara Crostini (Uppsala)
Emmanouela Grypeou (Stockholm)
Peter Jackson (Stockholm)
Paul Linjamaa (Lund)
Justin Meggitt (Cambridge)
Dan Nässelqvist (Lund)
Jørgen Podemann Sørensen (Copenhagen)
Einar Thomassen (Bergen)
Alexandros Tsakos (Bergen)
Witold Witakowski (Uppsala)
and Guy Stroumsa (Jerusalem/Oxford)
Please contact for registration of attendance:
Emmanouela Grypeou, emmanouela.grypeou@rel.su.se
Senast uppdaterad: 7 mars 2018
Webbredaktör: Henning Brüllhoff
Sidansvarig: Institutionen för etnologi, religionshistoria och genusvetenskap