Satanism in Western culture: International conference on the Devil's disciples
Stockholm University, Sweden, September 25-26, 2011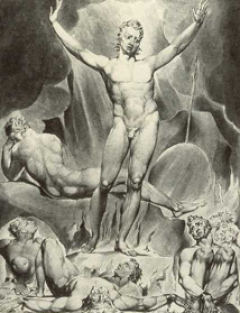 Satanism is a subject that has always drawn a lot of media attention as well as interest from the general public. Scholarly studies of the subject, however, have more often focused on socially constructed "Satanic Panics" than on Satanism as a religious alternative in itself. Recently, this has begun to change, and anthologies such as "Contemporary Religious Satanism" (Ed. Jesper A Petersen, Ashgate, 2009) have started to fill the gaps in scholarly knowledge concerning Satanism. A further attempt to remedy the situation was made when the first ever international scholarly conference on Satanism was organized in Trondheim, Norway, in 2009. The conference was a great success, and resulted in an anthology that will be published by Oxford University Press later this year. In September 2011, we welcome you to Stockholm, Sweden for the follow-up to 2009's gathering of specialists.
Keynote speaker: Marco Pasi
Conference Schedule
SUNDAY SEPTEMBER 25
10:00 Meet-up at subway station "Universitetet" (there is only one exit: go up by the escalators and wait there).
We will depart (by foot) for the venue at exactly 10:00, so please make sure to be there on time.
10:15-11:00: REGISTRATION
11:00-11:15 WELCOME AND ANNOUNCEMENTS
11:30-12:30 BLACK METAL AND SATANISM [Chair: Jesper Petersen]
- Thomas Karlsson – Black Metal in the Middle East: Satanism as Counter Culture and Social Revolt
- Tommy Kuusela – Black Metal and the works of J.R.R. Tolkien
12:30-14:00 LUNCH
14:00-15:30 LITERARY SATANISM AND DEMONIC PACTS [Chair: Fredrik Gregorius]
- Natalia Kaloh Vid – The Portrayal of Satan in Mikhail Bulgakov's Master and Margarita: Light or Shadow?
- Marta Ferrer Gómez – At the Poetic Crossroad: Perversion and Piety in Valle Inclán's Sonata de Primavera
- George Sieg – Reading the Fine Print: The Faustian and the Pact in Satanism and the Sinister Tradition
15:30-16:00 COFFEE (AND PIE)
16:00-17:30 IMAGERY AND PRACTISES [Chair: Per Faxneld]
- Fredrik Gregorius – Calling Forth the Ancient Gods of Darkness: The Role and Use of Pagan Imagery in Contemporary Satanism
- Rafal Smoczynski – The Role of Affect and Fantasy within Satanism
- Jacob Senholt – Satanic Transmutations: Anti-cosmic Luciferianism, The Temple of the Black Light and Current 218
17:30 DEPARTURE FOR DINNER AT INDIAN RESTAURANT
MONDAY SEPTEMBER 26
10:00-11:30 ETHNOGRAPHY, STATISTICS AND TOPOGRAPHIES [Chair: Asbjørn Dyrendal]
- James R. Lewis – The Satan Census
- Hannah Lindsay – "The Magnetism of Satanism": The Experiences of Satanic Affiliates in the UK
- Jesper Petersen – Between Darwin and the Devil: A Topography of Modern Satanism
11:30-12:00 COFFEE (AND FRUIT)
12:00-13:00 INFLUENCES AND GENEALOGIES [Chair: Kennet Granholm]
- Asbjørn Dyrendal – Satan and the Beast: The Influence of Aleister Crowley on Modern Satanism
- Per Faxneld – Satanic Feminism from the Nineteenth Century to Present Times
13:00-14:30 LUNCH
14:30-15:30 KEYNOTE LECTURE by Marco Pasi (Please note: held in Lecture Hall F11 in the main campus building)
15:30-16:30 COFFEE (AND CINNAMON BUNS)
16:30-17:30 CONFERENCE END AND CONCLUDING DISCUSSION
Senast uppdaterad: 7 april 2021
Webbredaktör: Erik Östling
Sidansvarig: Religionshistoria