Hi Andrea Franchetto, new PhD student in History of Religions!
Vi välkomnar Andrea Franchetto, ny doktorand i religionshistoria sedan september! Här delar han med sig om sin breda studiebakgrund och vilka hans första intryck av Stockholm är.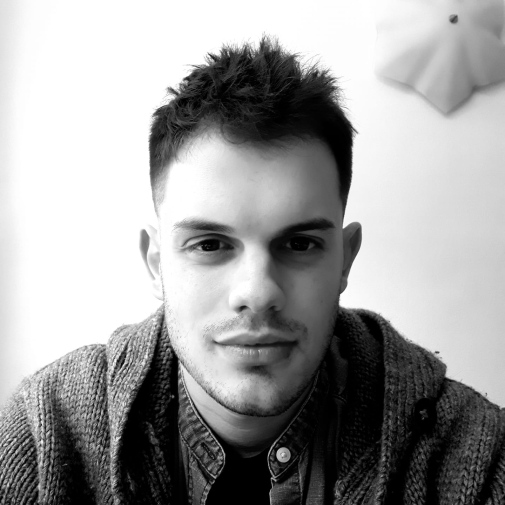 What made you choose Stockholm University and our department?
- I discovered that Stockholm University offers a theme course at the doctoral level called Space and Place in the Humanities, which is where my research interest lies as my research focuses on space and place in late antique and medieval magic.
Also, I could find the best combination of supervisors for my thesis here: Emmanouela Grypeou who is competent in this historical period and textual sources, as well as Egil Asprem, who has a more theoretical approach to magic and the cognitive science of religion.
So, for me the choice of Stockholm University was based on the scholars here and the doctoral theme program offered.
What did you do before joining us?
- It's been a long journey of education. My first degree is a master's degree in architecture, which is where my interest in space and place in the humanities comes from. My other master's degree is in religious studies from University of Amsterdam. There I started to combine my backgrounds in architecture and religious studies and saw the potential for working interdisciplinary.
What is your particular field of study, and what will you be working on here?
- My focus now is medieval astral magic. I will explore how spaces and places were conceptualized in the Picatrix – a Latin translation of an Arabic text of astral magic called Ghāyat al-Ḥakīm – and how they have an effect on magical practices.
Is this your first visit to Sweden? Any (first) impressions you would like to share?
- I've only been here for the interview, a seminar, and for a weekend some years ago. My first impression is that I really like the aestethics of Stockholm from an architectural point of view. I also enjoy the state university system - I'm impressed by the benefits for PhDs and that the state offers funding for this kind of studies. It's not easy to find a position like this abroad, so it's really a unique environment for PhD students.
Senast uppdaterad: 19 september 2019
Webbredaktör: Michaela De Verdier
Sidansvarig: Institutionen för etnologi, religionhistoria och genusvetenskap