CHSN Seminar 10 Oct: Samla samtid
PhD Student Elin Nystrand von Unge presents her recently finished doctoral thesis Samla samtid.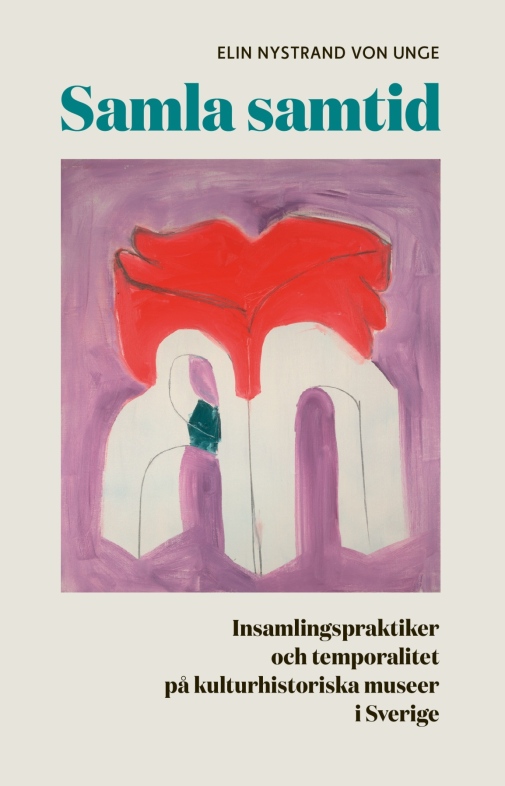 Elin Nystrand von Unge has investigated how museums oriented towards cultural history has collected and documented contemporary times. In Sweden, this practice has developed mainly since the 1970ies. Her thesis shows, using ethographic methods, how this practice has been formulated and how it has progressed.
Avhandlingen Samla samtid handlar om kulturhistoriska museers samtidsinsamling. Att samla och dokumentera den egna samtiden är en praktik som i Sverige utvecklades på 1970-talet. Syftet var att de kulturhistoriska museerna, på ett samordnat och systematiskt vis, även i framtiden skulle kunna berätta om den tid som gått. Med hjälp av etnografiska metoder undersöks i den här studien hur formandet av denna praktik har gått till. Hur påverkas den kunskap som produceras inom ramen för museernas verksamhet av att byggas ur ett pågående, samtida fenomen, snarare än ett historiskt? Vilka är effekterna av att det historiska djupet har blivit så grunt att vi skapar historia direkt ur samtiden?
Date: 10th Oct
Time: 15.00–17.00 CET
Venue: D4120, Södra Husen, Stockholm University
Refreshments will be served!
To participate, please send an email to chsn@erg.su.se
Last updated: September 18, 2019
Page editor: Elin Manker
Source: ERG